The Russian National Team in World Cup 1998


---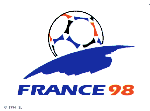 Qualification tournament for the WC98
See the FIFA Homepage for complete information.
For the first time since 1978, Russian national team failed to qualify for the World Cup finals. After loosing to Italy 1:2 on aggregate, Russian players can visit France only as a spectators.

______________________________________________

Team Russia finished second in their qualification group and, according to the draw, had to play two extra home and away games against Italy. First game took place on October 29 in Moscow, and second - on November 15 in Naples. The winner on aggregate qualified for the WC-98 in France.
---
Group 5
| | | | | |
| --- | --- | --- | --- | --- |
| | | | | |
| Russia | Bulgaria | Israel | Cyprus | Luxembourg |
Group 5 standings

Bulgaria qualifies directly to the WC-98 finals. Russia occupies the second position and qualifies for the play-off.

| | | | | | | | | | | | |
| --- | --- | --- | --- | --- | --- | --- | --- | --- | --- | --- | --- |
| Team | 1 | 2 | 3 | 4 | 5 | gp | w | d | l | g | p |
| 1. Bulgaria | | 1:0 | 1:0 | 4:1 | 4:0 | 8 | 6 | 0 | 2 | 18-9 | 18 |
| 2. Russia | 4:2 | | 2:0 | 4:0 | 3:0 | 8 | 5 | 2 | 1 | 19-5 | 17 |
| 3. Israel | 2:1 | 1:1 | | 2:0 | 1:0 | 8 | 4 | 1 | 3 | 9-7 | 13 |
| 4. Cyprus | 1:3 | 1:1 | 2:0 | | 5:0 | 8 | 3 | 1 | 4 | 13-15 | 10 |
| 5. Luxembourg | 1:2 | 0:4 | 0:3 | 1:3 | | 8 | 0 | 0 | 8 | 2-25 | 0 |
---


---
Comments to : Oxana Smirnova, oxana@quark.lu.se